Make your no-code Adalo app a fully-fledged PWA
Find out how to make your Adalo app installable on iOS, Android, Windows and macOS. And learn how to send push notifications from your Adalo PWA.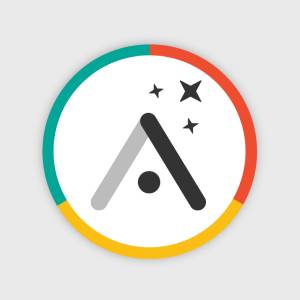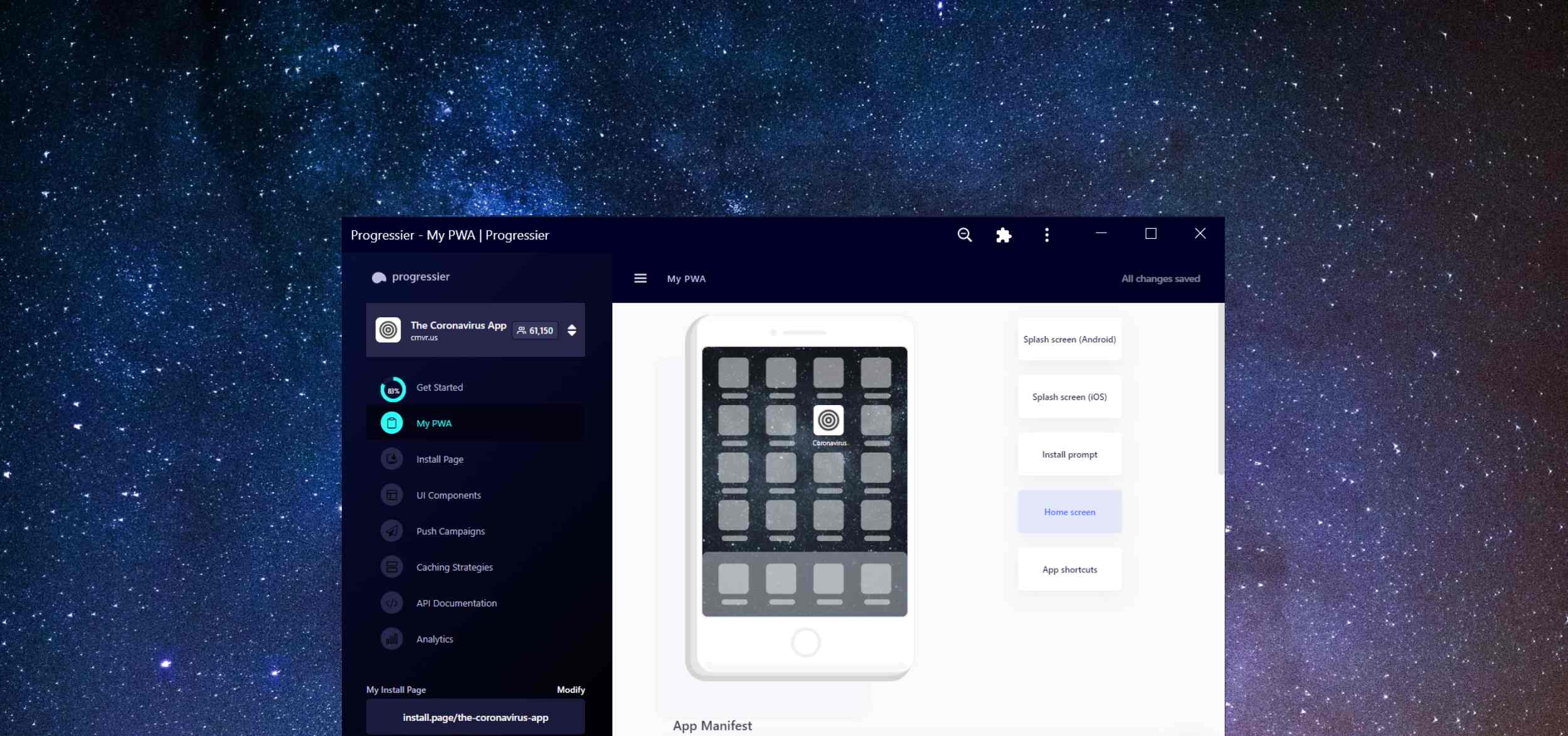 Why choose Adalo and Progressier for your PWA?
Along the likes of Webflow and Bubble, Adalo is one of the newest entrants on the no-code app builder market, having only recently raised a $8 million Series A. Unlike Wix and Squarespace, Adalo is really designed for building apps — not websites. The platform makes building web apps and publishing them to Google Play and the App Store really easy.
However, if you want to make your apps accessible on all platforms without having to deal with Google and Apple, consider using Progressier.
How a PWA created with Adalo works
Once you've designed your app with Adalo, you get a web link. Simply sign up to Progressier, enter it when prompted and Progressier will automatically generate a custom install page for your app (example: install.page/covid). One link for all platforms.
With Progressier, you also get a complete solution for push notifications. Progressier automatically prompts users to allow notifications, and then allows you to compose, preview and send push messages to users of your app without having to write any code.
Which PWA features does Adalo support?
Android Installation
Let users install your app on their Android device. It works exactly like a native app.
iOS Installation
Your PWA is installable on iOS and iPad OS. It will open in its own standalone window. Progressier shows users custom instructions.
Windows Installation
Make your app a standalone desktop app that open in its own window. Your PWA can be installed from Chrome and Edge.
macOS Installation
Progressier helps users add your Adalo PWA to their Docks for quick access.
Chrome OS Installation
Enjoy native PWA support for your app on Chrome OS.
Install Page
An app-store like installation experience for your PWA — without the hassle of managing Google Play/App Store listings.
Original Domain Installation
Due to the limitations of the platform, it's not possible to install your app as PWA from your own domain. Progressier provides an alternative custom domain for installation purposes that looks like elonmusk.installable.app.
Web App Manifest
Progressier generates a web app manifest for you based on your preferences automatically.
Service Worker
A service worker is the mechanism that browsers use to deliver push notifications. It can also intercept network requests and cache resources. With Adalo, it's not possible to add a service worker to your PWA.
Cache Static Resources
With Adalo, it's not possible to cache static resources. No service worker = no caching possible, unfortunately.
100% Offline-Ready
Without full server-side control over the resources, it's not usually possible to make a site work offline entirely with a no-code app builder like Adalo.
Push Campaigns
Send push notifications to up to 1,000,000 users in one go within the Progressier dashboard or via the API.
Personalized Notifications
This functionality lets you notify a particular user programmatically. Unfortunately, this feature is not currently supported by Adalo.
Connect User Data
With Adalo, it's not currently possible to sync your user data (e.g. emails, names or account types). Bubble is the best no-code option for that.
In-App PWA Promotion
Promote installation of your PWA with a floating action button in the body of your app.
Offline Alerts
Show a custom alert when a user loses network connectivity.
Push Prompt on Standalone
Progressier asks users to allow notifications right after they've installed your app, which generally results in a higher subscription rate
Install & Push Analytics
See in real-time and track over time how users install your PWA and allow push notifications.
Programmatic PWA Creation
Progressier does not allow to create Adalo apps dynamically.
Google Play & App Store Upload
With Adalo, it's not possible to upload your app to Google Play or the App Store as PWA.
Get started
Ready to create a PWA with Adalo? Get a universal installation link today with our delightfully simple PWA toolkit.
Get started
See plans