Turn your Shopify store into a PWA with push notifications
Get more returning customers by making your Shopify store installable on any iPhone, iPad or Android device. Increase engagement, recover abandoned carts, and announce new product launches with web push notifications.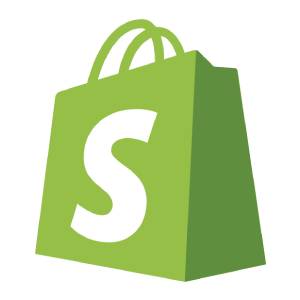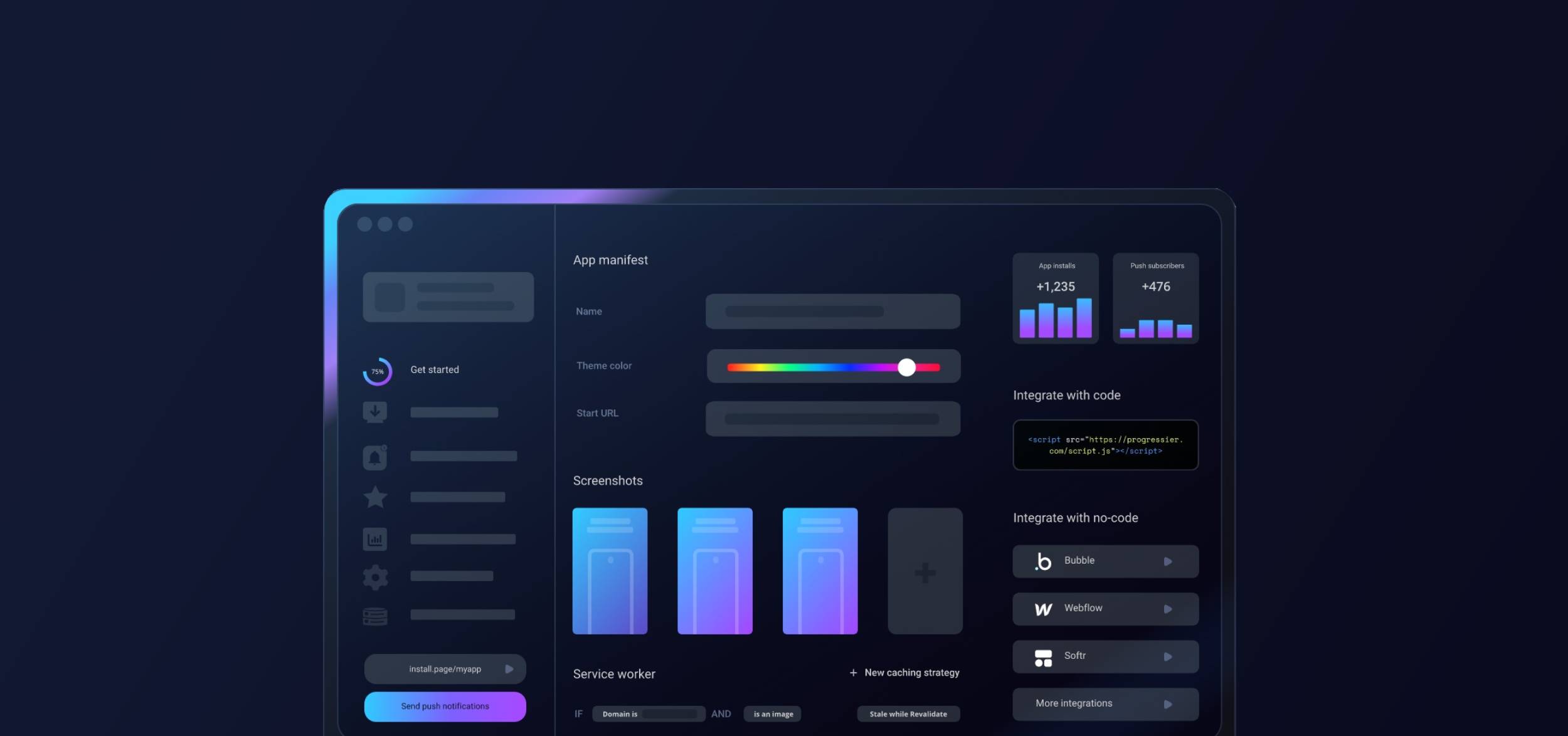 Why choose Shopify and Progressier for your PWA?
Shopify is an excellent choice for creating an e-commerce store. Personally, I like its user-friendly interface and the fact that it offers a ton of customization options to make your store truly unique to your business. It comes with many community-designed themes that look great on any device, and a marketplace filled with helpful apps and plugins. Obviously, Shopify also has all the essential e-commerce features you'd expect: payments, shipping, taxes, etc.
Shopify (NYSE:SHOP) is a public company, and it also happens to be profitable, so you know they're not going to disappear tomorrow. So building a store using Shopify seems like a fairly future-proof choice.
Turning your Shopify store into a PWA is much easier and faster than turning it into a native app. You're also able to directly make it installable on the web so you won't have to deal with the App Store and Google Play.
I'm obviously biased, but I'm pretty confident that Progressier is the best option for turning your Shopify store into a PWA. Unlike other available add-ons and plugins, Progressier doesn't require modifying your Shopify store at all. Progressier is designed to provide your customers with an optimal installation experience on all devices and browsers. It also comes with built-in push notifications to allow you to engage your customers and make them return to your store. And it comes with a free, no-credit-card-required, 14-day trial that allows you to test all features.
What are the benefits of making your Shopify Store a PWA?
Cross-platform Compatibility: Users can effortlessly install your Shopify store on practically any platform, including iOS, Android, Chrome OS, macOS and Windows.
More Returning Customers: Your customers are more likely to come back to your store if they continuously see your app icon on their Homescreen/Desktop/Dock whenever they use their smartphone or laptop.
Lightweight Installation: Unlike native apps, your PWA Shopify store takes practically no storage space on your users' devices.
Increased Engagement: With push notifications, you can easily notify users of promotions, new product launches and other news related to your store.
What are the best PWA plugins/add-ons for Shopify?
| | Progressier | PWA by Softpulse | Ampify | Appify | Qe PWA |
| --- | --- | --- | --- | --- | --- |
| Starting monthly price | $15 | $5.99 | $29.99 | $9.99 | $5 |
| Installation | | | | | |
| Analytics | | | | | |
| Prompts | | | | | |
| Push notifications | | | | | |
| iOS splash screens | | | | | |
| Custom desktop icon | | | | | |
| App screenshots | | | | | |
| Installation page | | | | | |
| App reviews | | | | | |
Under the hood
When you sign up to Progressier, the platform generates a custom domain and a universal installation page for your Shopify store. You don't have to modify your Shopify settings or add anything to your store to turn into into a PWA. Progressier doesn't modify your existing store — it augments it. All the boring technical stuff (e.g. service workers and app manifests) is taken caren of for your automatically.
Which PWA features does Shopify support?
Android Installation
Let users install your app on their Android device. It works exactly like a native app.
iOS Installation
Your PWA is installable on iOS and iPad OS. It will open in its own standalone window. Progressier shows users custom instructions.
Windows Installation
Make your app a standalone desktop app that open in its own window. Your PWA can be installed from Chrome and Edge.
macOS Installation
Get your app installed on macOS from Chrome — Progressier walks users through installing your PWA to their Docks.
Chrome OS Installation
Enjoy native PWA support for your app on Chrome OS.
Installation Page
A beautiful single-purpose page to send to your users as a direct link to install your Shopify PWA on their device.
Original Domain Installation
Due to the limitations of the platform, it's not possible to install your app as PWA from your own domain. Progressier provides an alternative custom domain for installation purposes that looks like elonmusk.installable.app.
Web App Manifest
Progressier creates an app manifest with the name, logo, theme color and display preferences of your PWA.
Service Worker
A service worker is a file that continues running in the browser even after the web page that has registered it has closed. For a domain to be a PWA, it must have a service worker hosted at the root. Unfortunately, Shopify does not support adding a service worker to your domain.
Cache Static Resources
This platform doesn't provide an option to modify the service worker file, so it's not possible to cache static resources.
100% Offline-Ready
Without full server-side control over the resources, it's not usually possible to make a site work offline entirely with a no-code app builder like Shopify.
Push Campaigns
Notify all your users of news in your app with our dashboard and/or API. Progressier manages all user push subscriptions for you.
Personalized Notifications
Other app builders allow you to send notifications to a particular user. It's not currently possible with this platform.
Connect User Data
With Shopify, it's not currently possible to sync your user data (e.g. emails, names or account types). Bubble is the best no-code option for that.
In-App PWA Promotion
Promote installation of your PWA with a floating action button in the body of your app.
Offline Alerts
In-app alerts displayed when users lose network connectivity. Not available with Shopify.
Request Notifications After Installation
Progressier asks users to allow notifications right after they've installed your app, which generally results in a higher subscription rate
Install & Push Analytics
Progressier tracks installs of your Shopify PWA over time. Also tracks push subscriptions.
Programmatic PWA Creation
Create Shopify PWAs programmatically with our API.
Google Play & App Store Upload
With our PWABuilder integration, you can list your Shopify PWA on Google Play or the App Store.
Ready to turn your Shopify app into a PWA?
Try our PWA builder free of charge for 14 days. No credit card required.
Get started
See plans