Turn your business apps built on Knack into PWAs
Make installable PWAs with all your business or internal apps built on the Knack platform. Should you use Knack for your PWA? What PWA features is Knack compatible with? How long does it take to turn your Knack app into a PWA? These are some of the questions I'll be answering in this quickstart guide.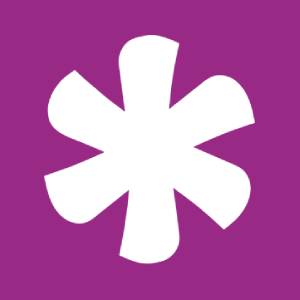 Getting started with Knack & Progressier
1

Get your app URL

Sign in to the Knack Builder. go to Apps and select the one you want to turn into a PWA. Click on app and then copy the URL of the page you're on.

2

Create a Progressier account

Click on New PWA, choose Knack in the dropdown menu, and paste the URL you copied during the previous step. Then sign up for your Progressier account, and start your free 14-day trial.

3

Install your PWA

That's it! You now have a unique install link for your Knack PWA (example: install.page/covid). Share it with your teammates to allow them to install your Knack app on their device as well.
Under the hood
A PWA built with Knack works a bit differently from a PWA built with Bubble (or with JavaScript directly). Because there is no direct way to upload a service worker to the root of your Knack domain (an essential browser requirement), Progressier instead creates a wrapper with the PWA functionality around your Knack app. All the rest is taken care of for you automatically. Progressier generates an app manifest, a service worker, icons, splash screens for all iPhone and iPad sizes, and all meta tags required to make your PWA functional across browsers. Progressier also creates a custom domain for installation of your Knack PWA, as well as a unique install page.
Which PWA features does Knack support?
Android Installation
Let users install your app on their Android device. It works exactly like a native app.
iOS Installation
Your PWA is installable on iOS and iPad OS. It will open in its own standalone window. Progressier shows users custom instructions.
Windows Installation
Make your app a standalone desktop app that open in its own window. Your PWA can be installed from Chrome and Edge.
macOS Installation
Get your app installed on macOS from Chrome — Progressier walks users through installing your PWA to their Docks.
Chrome OS Installation
Enjoy native PWA support for your app on Chrome OS.
Install Page
A beautiful single-purpose page to send to your users as a direct link to install your Knack PWA on their device.
Original Domain Installation
Your app is directly installable right from your own domain
Web App Manifest
Progressier creates an app manifest with the name, logo, theme color and display preferences of your PWA.
Service Worker
A service worker is a file that continues running in the browser even after the web page that has registered it has closed. For a domain to be a PWA, it must have a service worker hosted at the root. Unfortunately, Knack does not support adding a service worker to your domain.
Cache Static Resources
This platform doesn't provide an option to modify the service worker file, so it's not possible to cache static resources.
100% Offline-Ready
Without full server-side control over the resources, it's not usually possible to make a site work offline entirely with a no-code app builder like Knack.
Push Campaigns
Notify all your users of news in your app with our dashboard and/or API. Progressier manages all user push subscriptions for you.
Personalized Notifications
Other app builders allow you to send notifications to a particular user. It's not currently possible with this platform.
Connect User Data
With Knack, it's not currently possible to sync your user data (e.g. emails, names or account types). Bubble is the best no-code option for that.
In-App PWA Promotion
Promote installation of your PWA with a floating action button in the body of your app.
Offline Alerts
Show a custom alert when a user loses network connectivity.
Push Prompt on Standalone
Progressier asks users to allow notifications right after they've installed your app, which generally results in a higher subscription rate
Install & Push Analytics
Progressier tracks installs of your Knack PWA over time. Also tracks push subscriptions.
Programmatic PWA Creation
Progressier does not allow to create Knack apps dynamically.
Google Play & App Store Upload
Since Knack doesn't allow their users to install PWAs from their own domain, it's not possible to make it available through Google Play or the App Store as a PWA.
Why choose Knack and Progressier for your PWA?
Knack is one of the most accessible and easy-to-use no-code builders we support. The Knack interface makes building internal apps particularly easy. That's also a solid use case for Progressive Web Apps, as you might not want to deal with the hassle of managing listings on Google Play and App Store for that sort of internal tool.
Knack is a great tool for business PWAs with a heavy focus on data and simplicity — rather than UI/UX. So a Knack PWA might be the best way to achieve your goal, but it definitely won't be the sexiest. For user-facing or mainstream apps, you'll probably prefer to use more powerful no-code app builders like Bubble or Webflow.
Because Knack is mostly for internal business apps, the main limitations that you'll face when turning them into Progressive Web Apps (i.e. the installation is done from a standalone install page rather than from your own domain) shouldn't be a deal breaker.
Ready to turn your Knack app into a PWA?
Try our PWA builder free of charge for 14 days. No credit card required.
Get started
See plans